Still busily working away on various projects… a couple of experimental films, an album of instrumental music, an orchestral piece, a couple of multimedia/theatre pieces and anything else life throws my way! It is an exciting time – loving the creative work.
On the past weekend I spent a lot of time out in the beautiful landscape of the lower South Island recording sounds. The first stop was a trip to Invercargill to meet phenomenal musician and all-around great guy Adam Page.
It was great to spend the day with Adam talking about making music, performing, creativity, meditation, beards and other general fun stories! The day even included a quick visit out to Demolition World with writer Duncan Sarkies. This place is something else. If you ever find yourself in Invercargill go and check it out.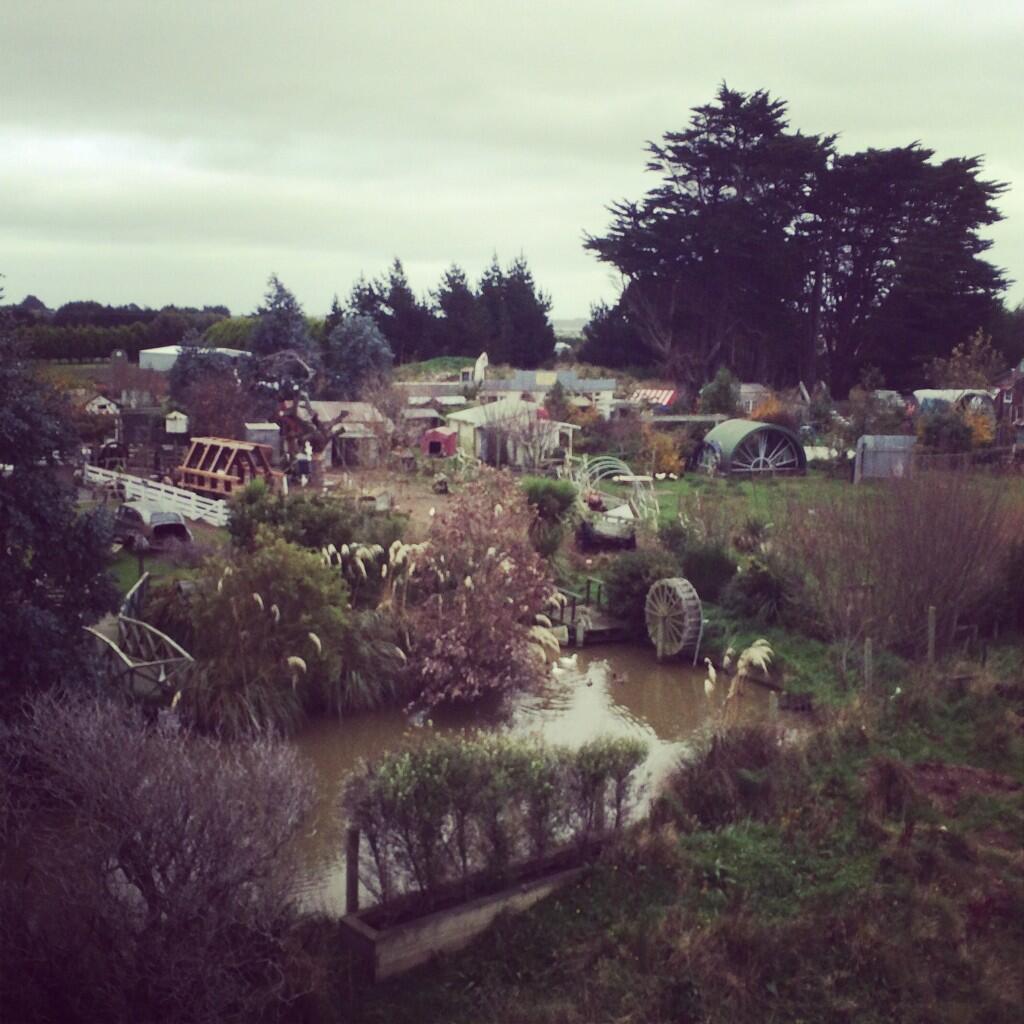 We eventually ended up heading out to the Seaward Bush Reserve to do some recording. It was great to get a performer like Adam into nature and capture the sound of his playing alongside the birds and other creatures living in these amazing places. It was a great opportunity and will result in some great music that I can't wait to share!
The next morning I went out along the Otago Peninsula toward Taiaroa Head and back to Otakou to record some of the sounds and wildlife of that area. I got near Taiaroa Head at sunrise and got some sounds, and the made stops at various points along the way to capture other interesting elements. These sounds will become part of a couple of new pieces I am working on – including a new dance film project with Caroline Plummer Community Dance Fellow and choreographer Louise Potiki Bryant. Again, more to be shared later!
It was a beautiful chance to see more of this area, and to be inspired by this place, and my time here in creating a range of new works.
I am loving this opportunity as the Mozart Fellow. I can not express my gratitude enough.